Now that Santa's Scout Elves have returned to the North Pole, you may be wondering how you can still get a message to your family's friendly helper.
So, how can you get your child talking to their Elf on the Shelf®? Luckily, there are several easy and simple ways to get in touch with the North Pole if your child is missing their Scout Elf, or wishing for more Christmas spirit.
Even though your family can't talk to your elf directly while they are at the North Pole, you can keep in touch and let them know you're thinking of them – talk to your Elf on the Shelf® either online, by post, or keep up to date with their magical adventures!
Find the best ways to reach out to your Scout Elf at the North Pole below.
---
How Can I Talk to My Scout Elf?
Snail Mail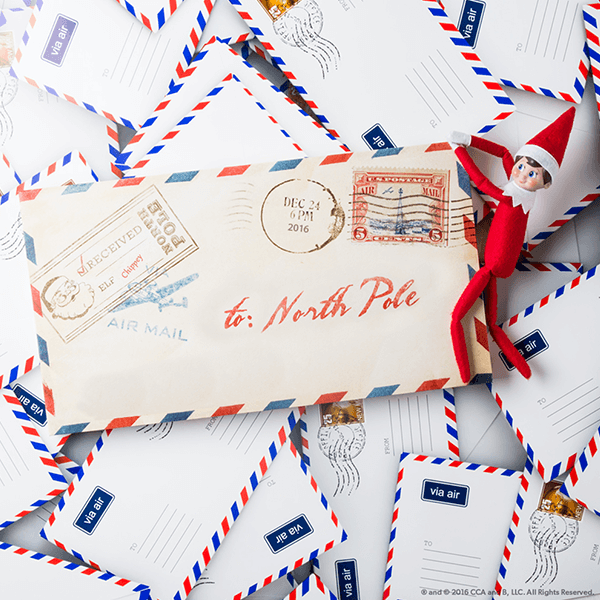 How to get your Elf on the Shelf® to talk? Well, it sure is tricky when they're not there to say hello to every morning on your shelf, far away preparing for more Christmases to come.
In the meantime, why not write, sign and seal your messages to the North Pole and ship them off to one of Santa's post offices? The address for the post office below is filled with humans who work for Santa at the Southern Branch of the North Pole, and they specialise in child-to-elf correspondence, perfect for children like you.
With this address, not only can you give updates to your elf of what's happening at home, at school, or in everyday life, but you can also send your most important messages to Santa Claus himself! What are you waiting for? We know your Scout Elf will be so happy to hear from you.
Here's the magical address:
The North Pole
Unit 9 Madingley Court
Chippenham Drive
Milton Keynes, Buckinghamshire
MK10 0BZ

---
Digital Updates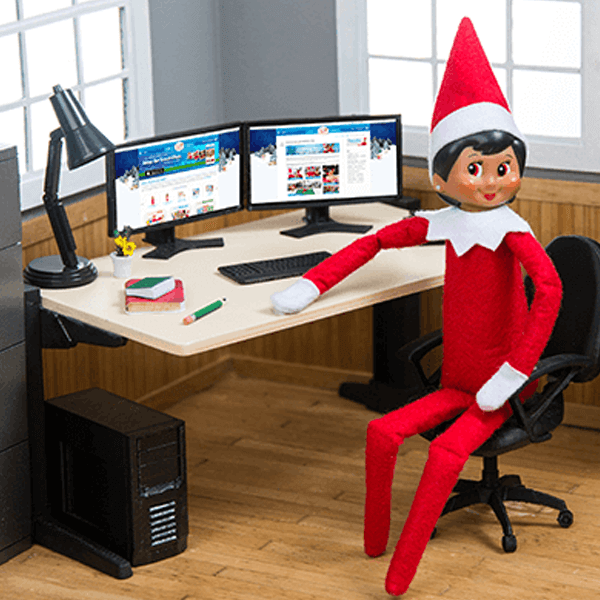 If you miss talking to your elf, we're only a click away! Talk to your Elf on the Shelf® online by following the happenings of the North Pole on Facebook, Instagram, or Twitter.
You can also keep up with the elves on this very blog! Want to know 11 Christmas Bucket List Ideas for Kids, 24 Simple & Hassle-free Elf on the Shelf® Ideas, or how about 20 Fun Games for Rainy Days for all Ages & Activity Levels? Look around to find magical, fun activities for all the family, recipes and talking elf updates throughout the year!
---
eMessage Your Elf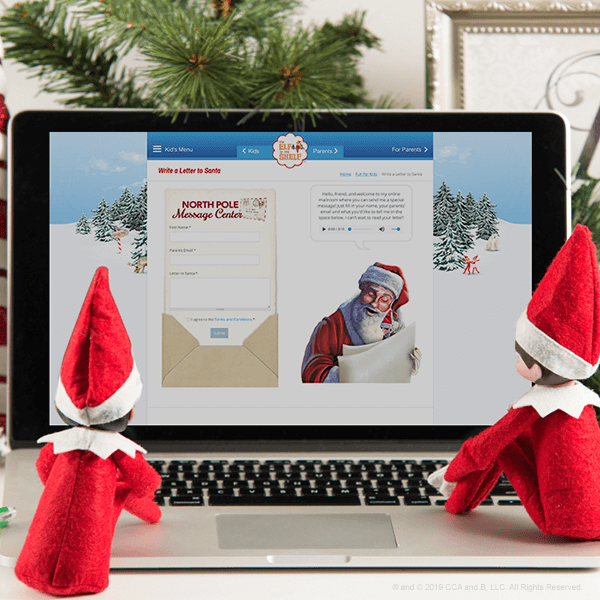 Instantly send a message to Santa or your Scout Elf via our online mailroom. Each letter makes it to Santa's mail room grotto, where the Scout Elves will read and sort each message, so you can be sure your elf reads your special note! Have a wish, want to ask a question, or would just like to say hello?
Just fill in your name and what you'd like to tell Santa or your Scout Elf. It's super easy and quick, and will have your hopes and dreams flying up above the Northern Lights and on their way to him in no time.
After you contact your elf, learn something new about your red-suited helpers with our North Pole Knowledge blogs! Is there something you'd like to know about your Elf on the Shelf®, Like how do they get their magic? When will your talking elf return? How do you get your Elf on the Shelf® to talk? Or how do they get their name? We're sure you'll be able to find it here, along with so much more.