Parties are the Scout Elves' specialty, and they never miss a chance to have a little spooktastic fun for Halloween. Along with Mrs Claus, they love planning boo-tiful bashes that include exciting games, sweet treats and more!
Try out some of their favourite Halloween party ideas for kids this October.
1. Halloween bingo
It's time to play BINGO… Halloween bingo that is! Make and print out your own bingo cards featuring lots of ghosts and ghouls, and let the fun begin. It's a friendly game with a spooky twist that the kids will love to get involved with.
2. Pumpkin golf
Put your carved pumpkins to good use with a game of pumpkin golf! Using toy golf clubs and ping pong balls, ask your party guests to take it in turns to hit the balls into the mouth of a pumpkin. It's harder than you think!
3. Guess what?
It can be a little scary when you can't see something in front of you, but don't worry, it's just a little fun! Hiding ghoulish items in boxes, such as slime or toy spiders, makes for a thrilling game of 'guess what?', with only their hands to help them figure it out.
4. Popping pumpkins
Take some orange balloons and hide one or two treats in a few of them before blowing them up – tie them with green ribbon or draw on them to make them more pumpkin like! The aim of the game? Challenge the kids to pop the balloons as fast as they can to find all the hidden treats.
5. Sweetie jar challenge
Grab a jar, fill it with sweets and challenge each child to guess how many are in there. The Scout Elves love peppermint candy canes, but jelly snakes and fizzy skulls are great for Halloween.
Remember to count the sweets before putting them in the jar, so you know the correct answer when all the guessing is done.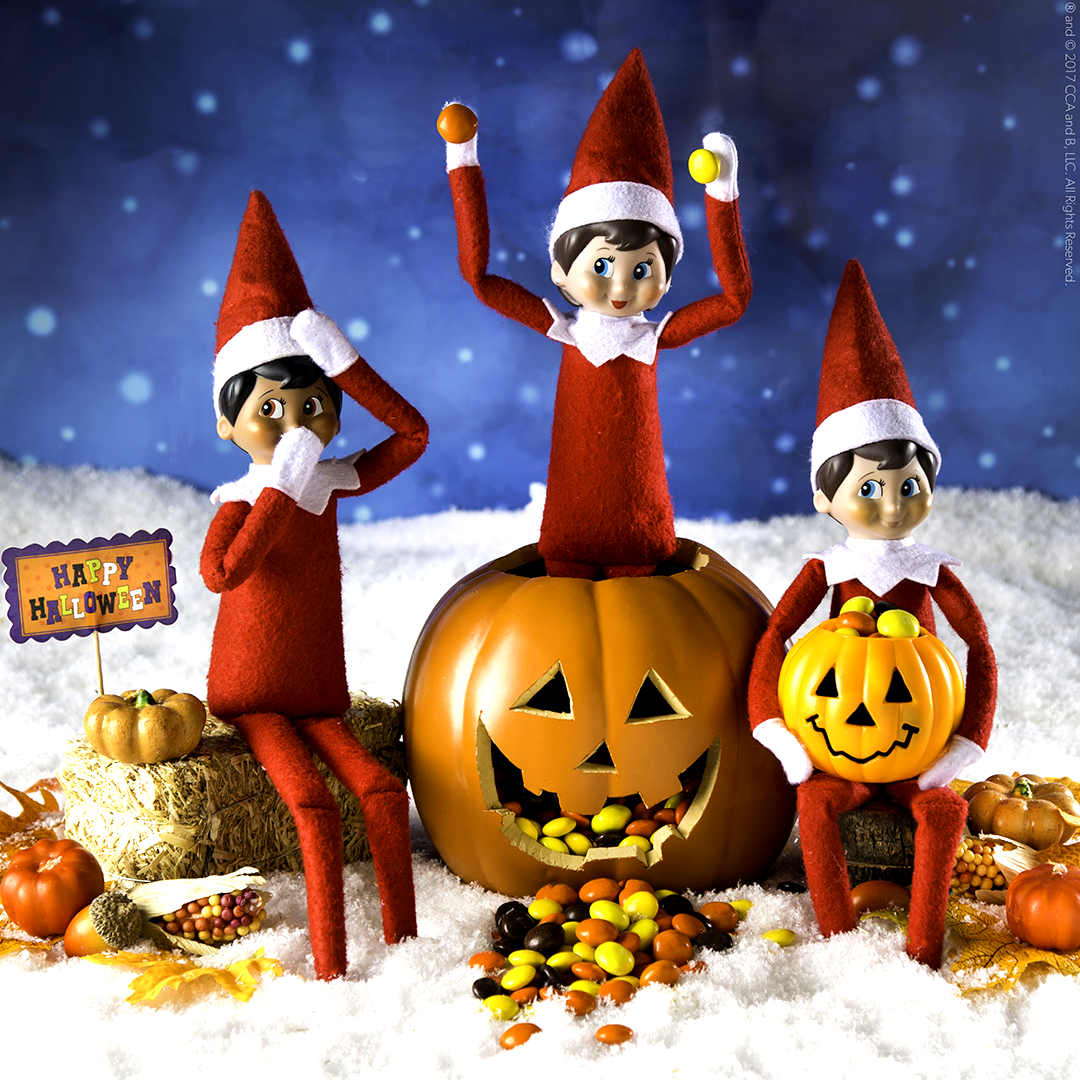 6. Glow in the dark ring toss
Empty bottles and glow in the dark bracelets make for a great game of Halloween ring toss. Darken the room to create a little atmosphere, and let the kids battle it out scoring points by throwing the rings onto the bottles. You could even paint the bottles with glow in the dark paint to make them a little easier to spot.
7. Mummy relay race
How fast can the kids wrap a 'mummy'? Pair them up, give each pair a toilet roll and put them against each other to see who can wrap their 'mummy' the quickest. It's a fast-paced game that will have everyone laughing & rolling about on the floor.
8. Pin the tail on the black cat
They're a symbol of bad luck, but not if you win at this game! With a print out of a black cat and tail ready to go, pinning it in the right place is the aim of the game. Blindfold your little guests one at a time, give them a spin and send them on their way.
9. Doughnut eating race
Everyone loves a sweet treat, so why not make it into a fun competition too? Tie and hang doughnuts from a piece of string, and time the kids on how long it takes for them to eat it without using their hands. It's a tricky (but irresistible) game that will leave a lot of sugar around their chops.
10. Pass the pumpkin
You've heard of pass the hot potato, but have you heard of pass the pumpkin? The same principles apply to this exciting game with a Halloween twist. Remember to grab a pumpkin on the smaller side so it's easier to pass around the group.