As orchestrators for the biggest party of the year: Christmas, the Scout Elves know a thing or two about throwing a great bash! To cap off any celebration, the Scout Elves love giving away goody bags packed with fun things for their guests to take away. If you're looking for ideas for easy and affordable goody bags to pass out at your next party, then look no further, friend!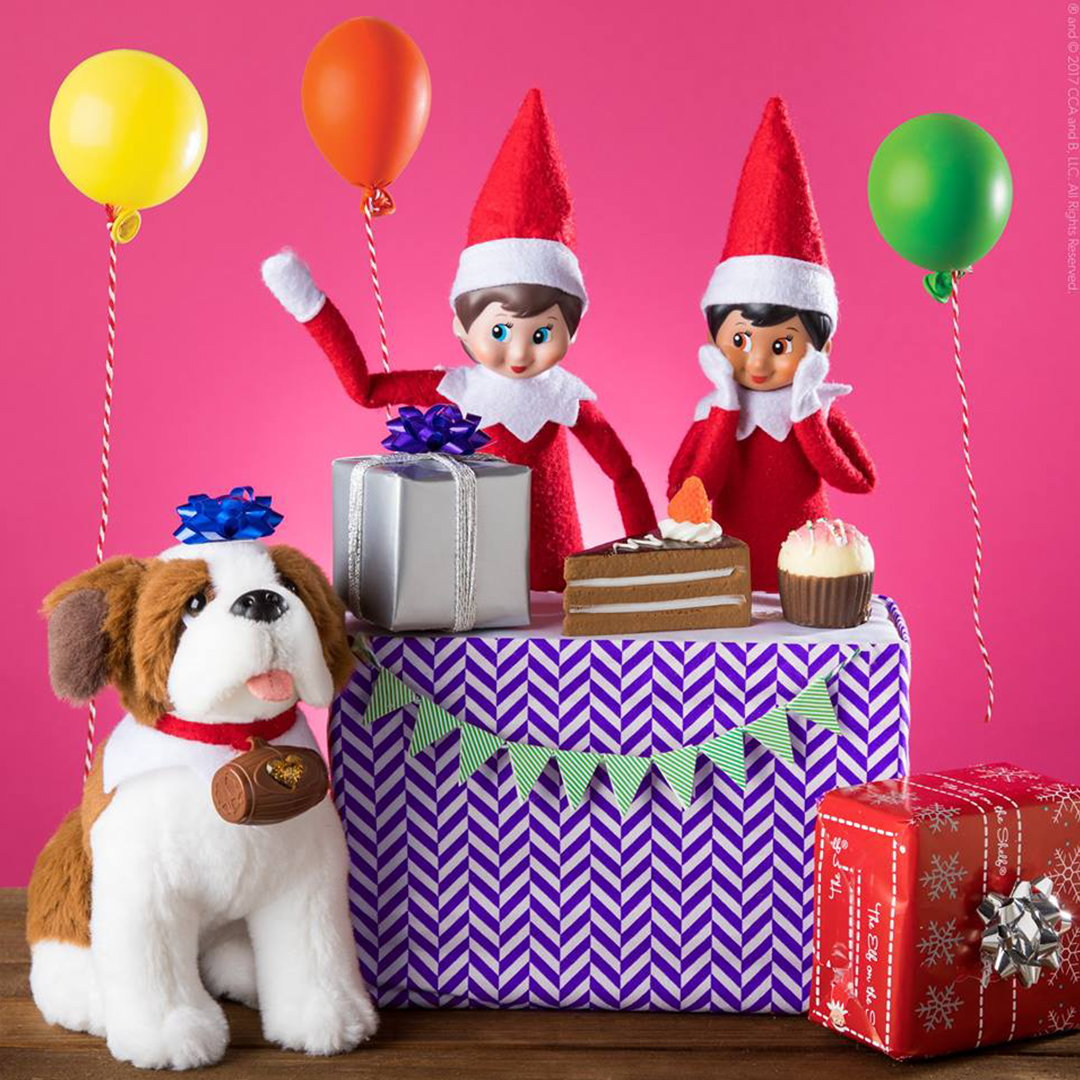 1. Homemade play dough
Homemade play dough is not only super easy and affordable to make, but it's guaranteed to keep the kids entertained long after the party is over. Try out our recipe below and be sure to include mini cookie cutters in your goody bags too, so they can make fun shapes as they play.
What you need:
1 cup of flour
¼ cup of salt
½ cup of water
Natural food colouring
Instructions
Mix together the flour and the salt.
Add a little warm water with a few drops of food colouring.
Keep adding the water slowly, mixing as you go.
Knead the flour until all the water is completely absorbed and the texture is perfect for playtime.
2. Make-your-own stickers
Why buy stickers when you can make your own? Turn any picture or colourful pattern from a magazine into cute stickers with a special mixture straight from Mrs. Claus' recipe book.
What you'll need:
Unflavoured gelatin
Cold water
Boiling water
Golden syrup
Flavoured extract
Instructions:
In a small bowl sprinkle the gelatin into cold water and leave for a few minutes.
Add the boiling water and stir until all the gelatin is dissolved.
Add the golden syrup and flavoured extract and pop the mixture in a jar.
Brush the cutouts on one side with the mixture and let them dry before placing them in your goody bags.
Add a note with some instructions to let the little ones know they can add water or lick the sticker to get going.
3. Scrummy party popcorn
No goody bag is complete without a sweet treat, and no child will be able to resist one of the Scout Elves' favourite snacks: party popcorn! Check out Mrs Claus' easy recipe below, and be sure to save some for yourself.
What you'll need:
Popcorn
Melted white chocolate
Sprinkles
Instructions
Take your popcorn and cover it in melted white chocolate. Don't be afraid to get your hands in there to mix it all up.
Once covered, add your favourite toppings, such as sprinkles or crushed up sweets. Peppermint is the Scout Elves' favourite party popcorn topper!
To finish, place a handful of the Party Popcorn into a cellophane bag and seal it with a colourful ribbon.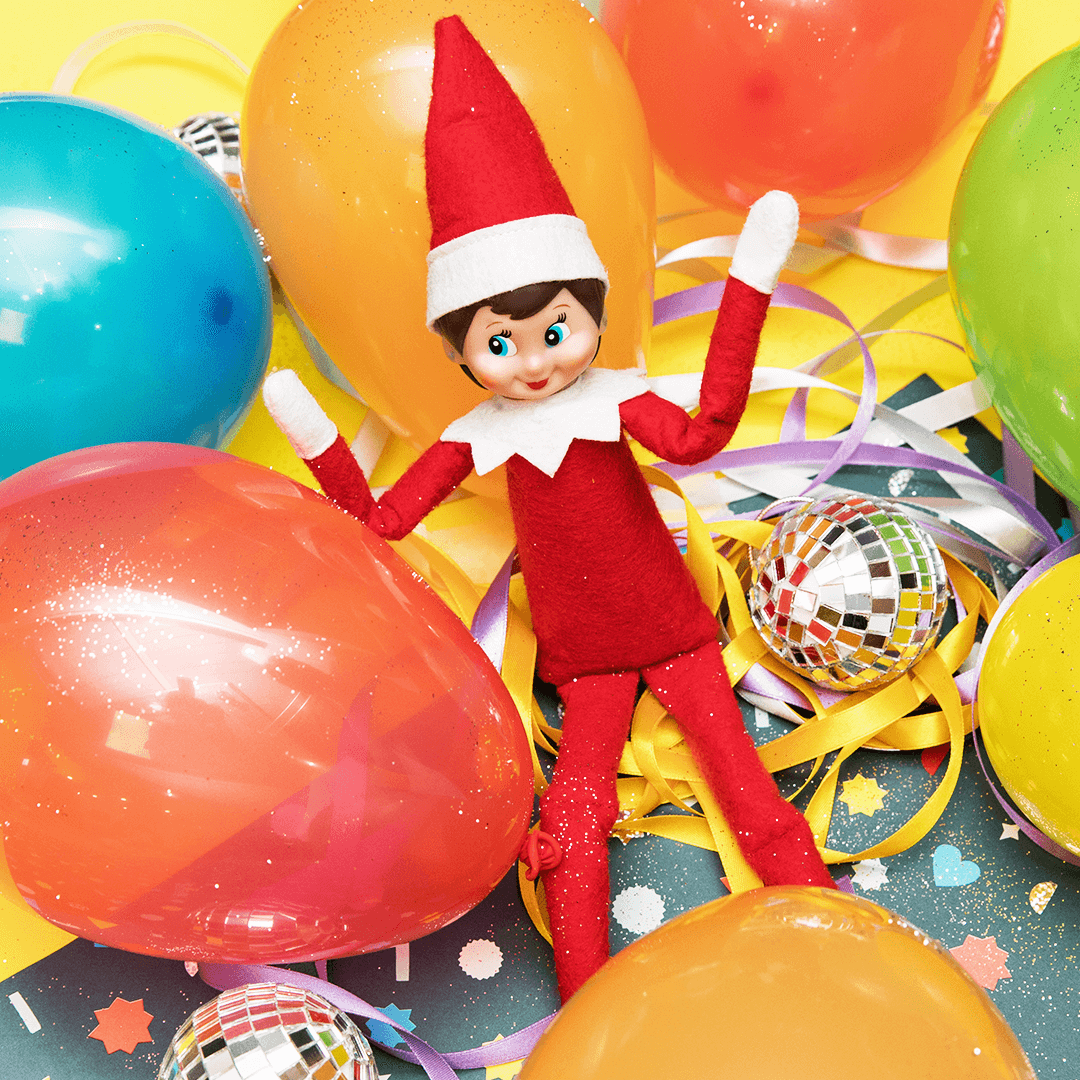 4. Books for storytime
Spread a love of a good story by popping a book in each goody bag for the kids to enjoy at bedtime. The Scout Elves love reading books all about Christmas, but a book that matches your party theme will do perfectly.
5. Crafty stationery
Did you know? Drawing is a popular activity for the Scout Elves in the North Pole and kids love it, too! Send them home with all the items they need to create their own masterpiece. Add crayons, felt tips pens, notepads, stencils and more to your goody bags and let their imaginations run wild.
Include some crafty challenges too, such as drawing a Scout Elf or writing a letter to Santa Claus – the Scout Elves will make sure he gets it. They could even finish off their creation with a couple of your homemade stickers.
6. Friendship bracelets
Making friendships and memories that last forever is what parties are all about. Why not pop a friendship bracelet for everyone in their goody bag? It's the perfect reminder of what a great time everyone has had!
You can make your own using colourful thread and beaded trinkets or add the tools the kids need to make their own instead.
7. Pom pom keyrings
Another great keepsake for any goody bag, and something you can easily make yourself in a variety of colours. Mrs Claus loves to make these for the Scout Elves and here's how she does it:
Cut out a couple of doughnut-shaped pieces of cardboard and wrap the wool in layers around it.
Once fully covered, take a pair of scissors and cut the wool around the edges of the doughnut.
Next tie a ribbon in between the pieces of cardboard to secure the wool in place and add your keychain.
To finish, remove all the cardboard and give your pom pom a good fluffing!
8. The perfect keepsake
A picture tells a thousand words, so why not include some photos of the party in your goody bags and let the memories last forever! Grab a polaroid camera or use your phone with a printer to hand, and snap some action shots of your guests having fun. You could even include a little frame for them to keep the good memories on display at home.