For many families, a joyous part of December is waking up and racing around the house to find the quirky, funny or adventurous new hiding spot of their Scout Elf. But sometimes curious kids, rambunctious pets or even forgetful parents may accidentally get a little too close to their Scout Elf while checking out their unique hiding spot. So what should you do when your Scout Elf is accidentally touched?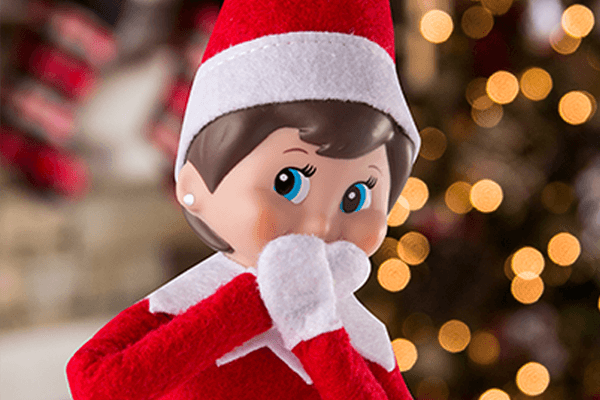 First, don't worry! We can assure you any Scout Elf can get their Christmas magic back in a snap. Pick one of the ideas below and try it with your family to renew your elf's magic in no time!
Write

a note to your elf or Santa apologizing for touching your elf. This is the most effective way to help your Scout Elf get back in action quick!

Sprinkle

a little cinnamon next to your Scout Elf. Cinnamon is like vitamins for your elf and it will help him or her get back to the North Pole where the elf doctors can give them a quick check-up!

Sing

a Christmas carol with your family! Elves love singing, and all the Christmas cheer is sure to create plenty of Christmas magic to make your Scout Elf better in no time!
Looking for other frequently asked questions about elves? Find out how elves get a name here or find out why your elf's return may have been delayed here!