We're only a few weeks away from the most wonderful time of the year, and to make sure you and your little ones make the most of the countdown to Christmas, the Scout Elves have devised a Christmas bucket list! Use these to help kids enjoy every minute of the festive season and make it one to remember!
1. Get a Picture with Santa
Christmas wouldn't be the same without a trip to see the big man himself! Take your little ones to see Santa so they can share their Christmas list with him in person. Make sure you capture the memory in a picture too, as we're sure your Scout Elves will want to see!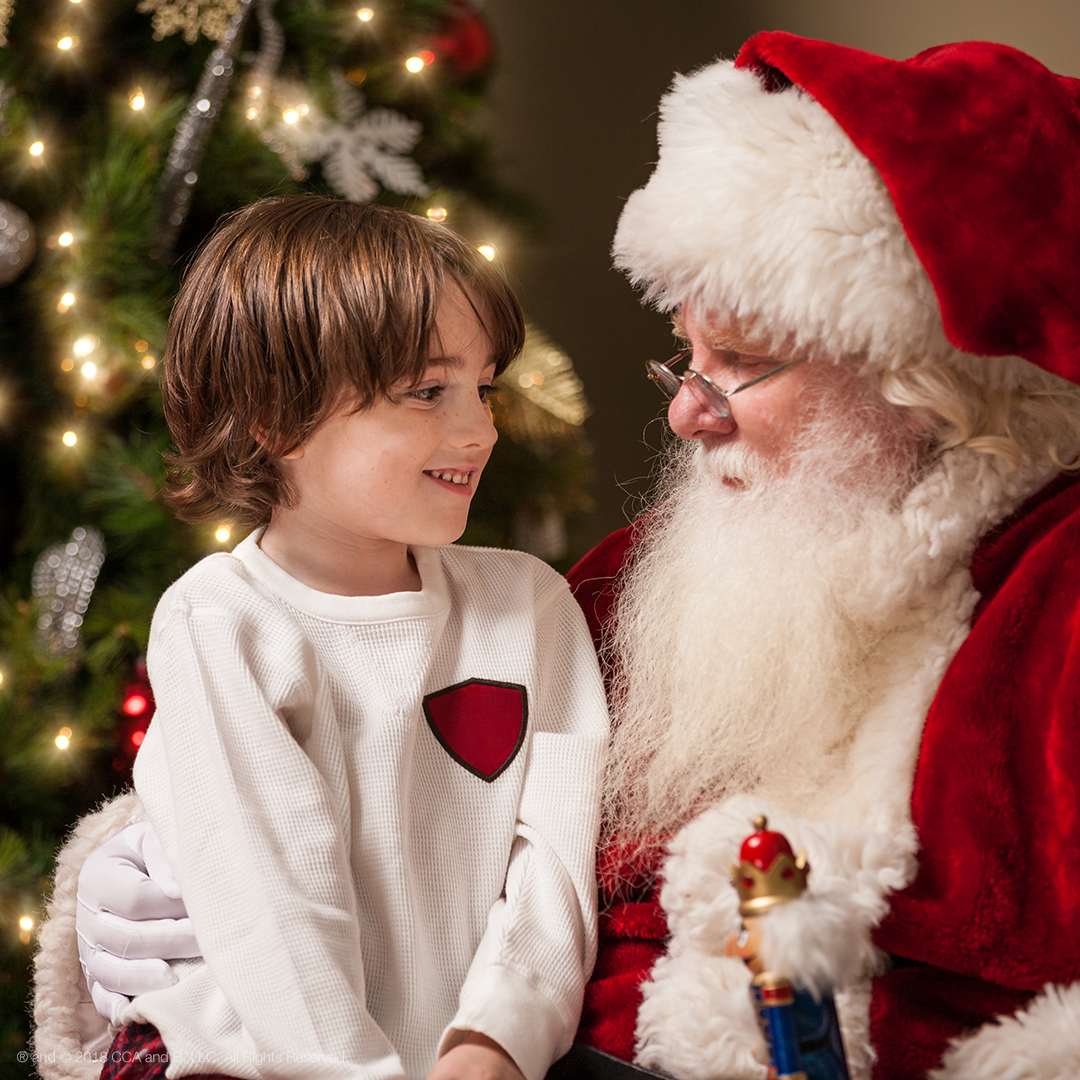 2. Send their letters to Santa
Take the time to sit down with your kids and help them write their letters to Santa. Your Scout Elf can even help deliver them all the way to the North Pole, but first, they need to be elf-sized!
3. Make a Homemade Gift
Stick on some Christmas tunes, get your 'crafting hat' on, and have fun helping your little ones make a homemade gift for a friend or loved one. Why not frame a festive painting or get inventive with some clay? Christmas is the the season for giving, after all!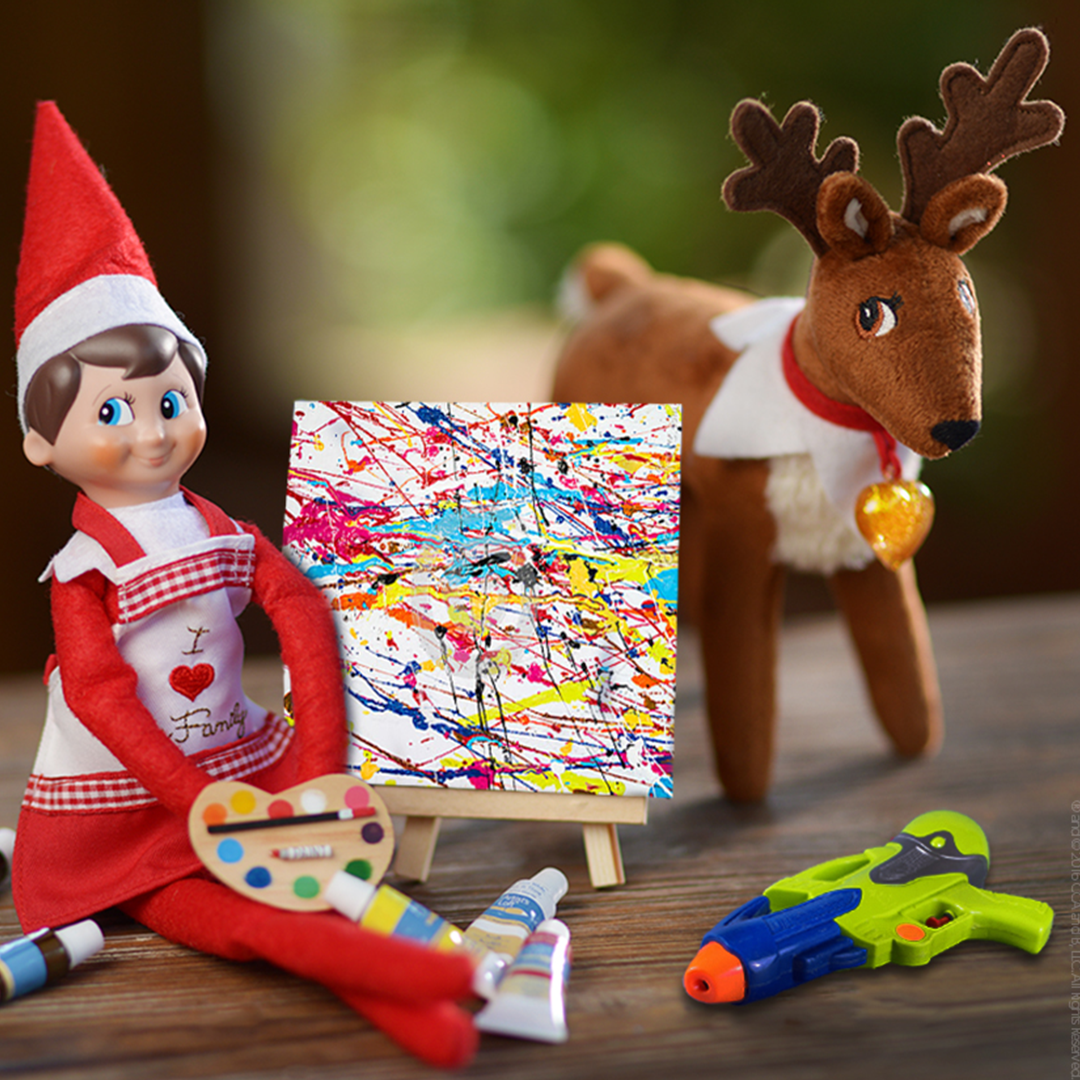 4. Bake Some Festive Goodies
The elves love nothing more than whipping up some sweet treats with Mrs Claus; there's really nothing more festive than baking some yummy mince pies or festive cakes. Get the kids in the kitchen weighing out the flour and mixing the ingredients, and you can handle the hot stuff!
Need some recipe inspiration? Check out some of Mrs Claus' Sweet Treats>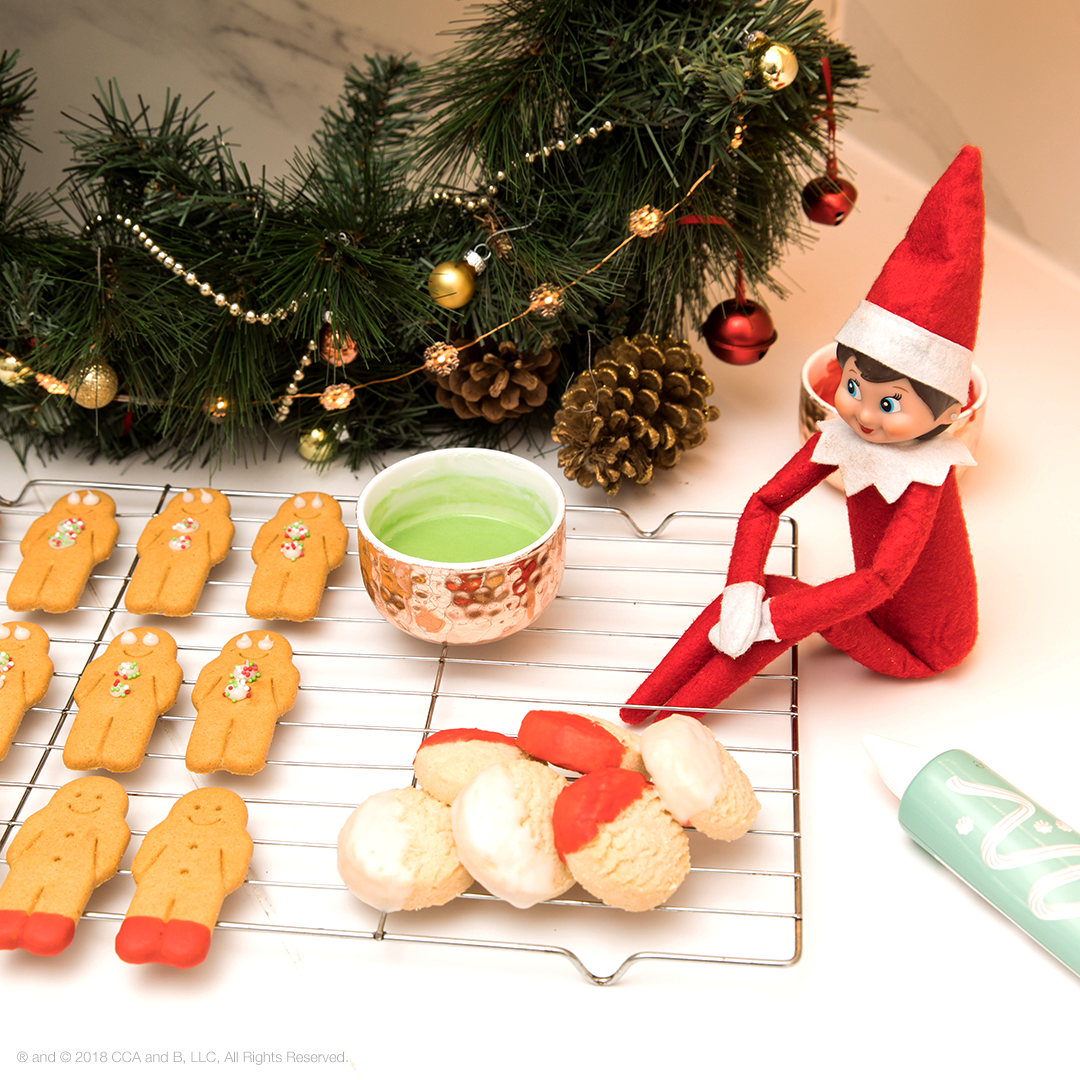 5. Donate a Toy
An act of kindness can go a long way, especially at Christmas! Teach your little ones the importance of sharing this festive season and donate to those less fortunate. This can be either from their own toy box, or maybe something brand new from the toy store, your local charity will be grateful for the donation, we're sure!
6. Make a Christmas Playlist
Christmas is not the same without some festive tunes! At the North Pole, the Scout Elves are always singing whilst they go about their day and you can do the same at home. Build a playlist together of all your favourite Christmas songs and have a family sing along or dance off around the house!
7. Create Your Very Own Snowflakes
It's simple and easy to make your own snowflakes! Start with a square piece of white paper and fold into a triangle three times. Cut little shapes out of your triangle and then unfold to discover the pattern. Use your snowflakes to decorate your Christmas tree, stick on the window or just hang around the house. Your kids will have so much fun seeing their snowflakes, just make sure to supervise their scissor usage!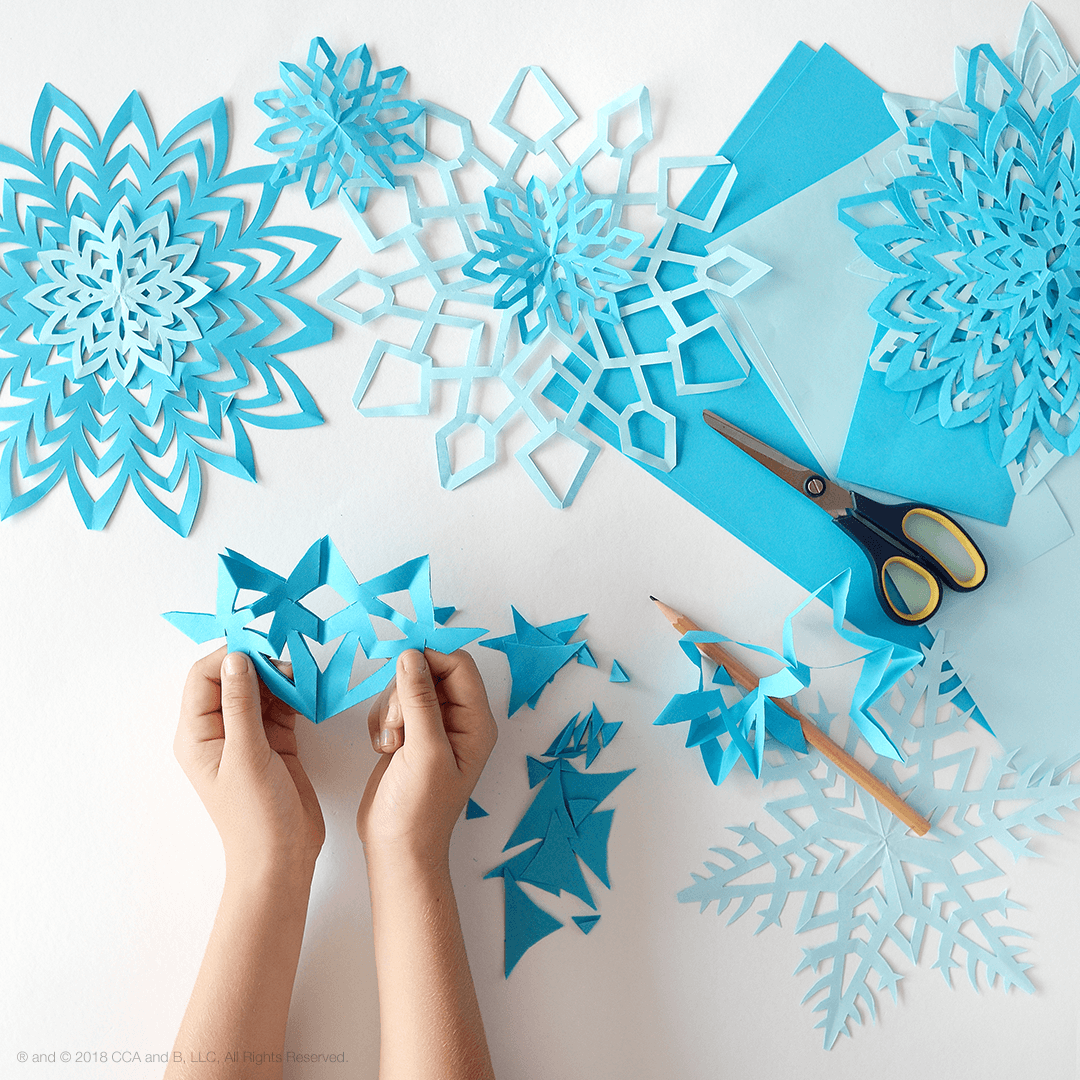 8. Go Christmas Carolling
Mrs Claus always encourages the Scout Elves to go carolling at Christmastime! Whether it's 'Jingle Bells', 'O Holy Night' or 'Rudolph the Red-nosed Reindeer', wrap up warm and sing your favourites loud and proud to fill yourselves with festive spirit.
9. Watch a Favourite Christmas Movie
Much like music, everyone has their favourite Christmas movies.
Snuggle up with a cup of hot chocolate in front of a warm fire and enjoy a movie night together. Why not learn more about your favourite festive friends in our new animated special, Elf Pets: Santa's St. Bernards Save Christmas?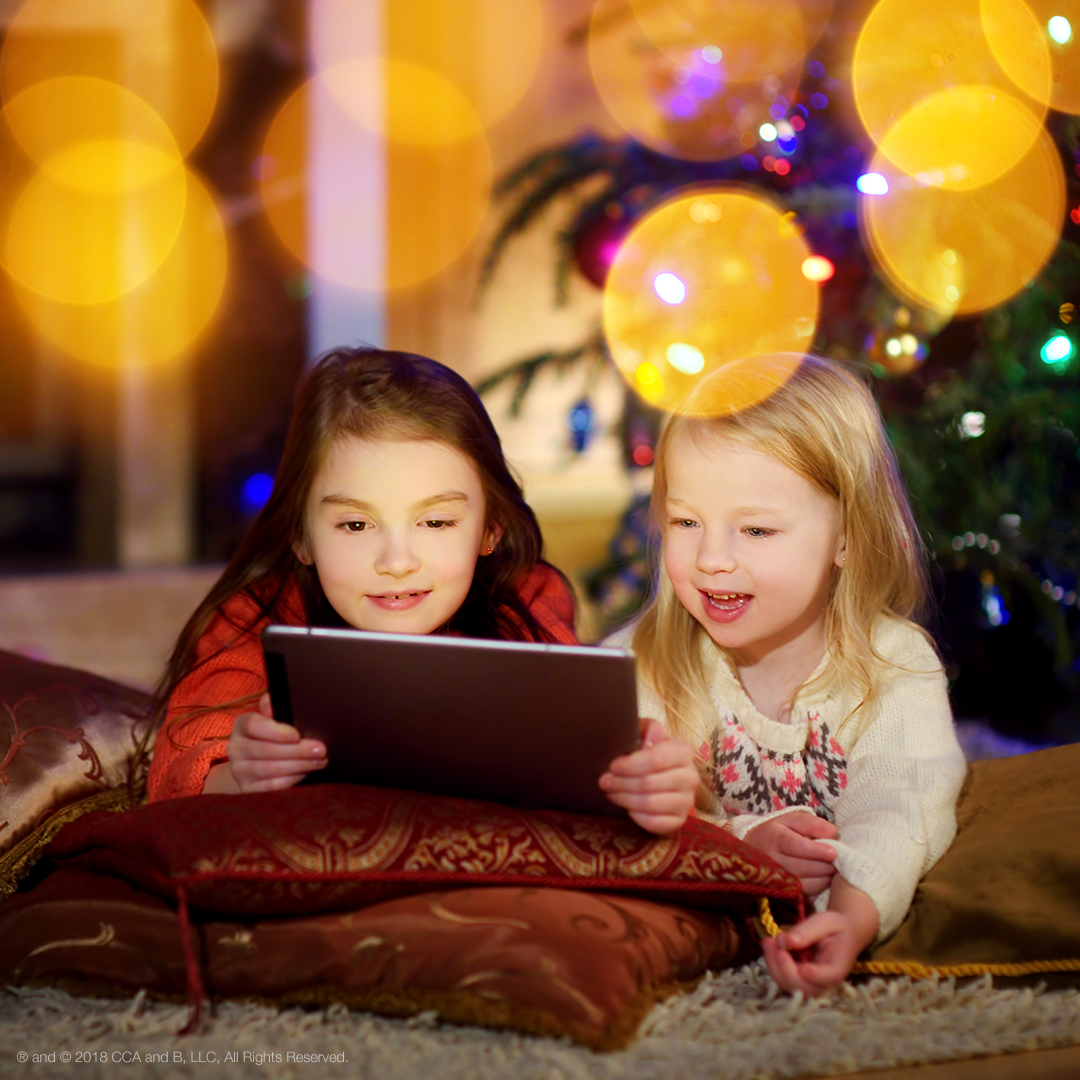 10. Go and See a Christmas Show
Whether it is a festive ballet, a traditional pantomime or a local carol service, take your kids along to a Christmas show to enjoy a night out together as a family.
11. Create a New Family Tradition Together
There's no better time to have a family tradition than at Christmas time. Take the chance to get the kids to think of something new that you will do every year at Christmas. Whether it's volunteering to help others or cooking a special meal together. Whatever it is, make it your own and let them lead the way in creating a new tradition!
Find more activities to do with the kids in our Craft Corner!