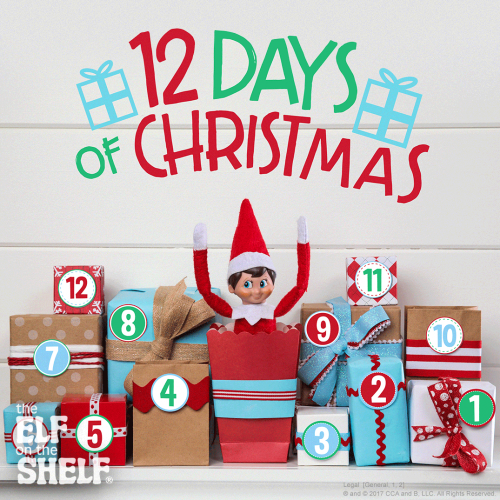 Materials:
Small gift boxes
Gift bags
Sweets, gifts, notes and other items to pack into each box or bag
Wrapping supplies
Paper
Scissors
Tape
Instructions:
Your Scout Elf can't wait for Christmas, and wants to help you count down the days to the special occasion! Your elf will start by packing gift boxes and bags with special treats they'd like you to find, such as sweets, small gifts and notes.
Next, your elf will wrap each box and tie up each bag.
On a piece of paper, your elf will write down the numbers 1–12 on a piece of paper and cut them out—one marking each day leading up to Christmas!
Using tape, your elf will attach a number to each of the gift boxes and treat bags for you to open as you count the days to Christmas.
Finally, your elf will sit nearby and wait to surprise you with this awesome advent activity.