Bonfire Night is all about enjoying lots of sparkling fun with your family and friends, and it's a great excuse to get your craft on, too! It's one of the Scout Elves' favourite celebrations of the year – after Christmas, of course – and they love nothing more than getting stuck into Mrs Claus' Bonfire Night crafts.
Here are 10 Bonfire Night craft ideas to make your Bonfire Night go off with a whizz, pop and a bang!
1. Pipe cleaner fireworks
Creating fireworks with paint is easy when you've got a few pipe cleaners to hand! It's super creative for the little ones and gives them free reign to let their imaginations run wild.
Just follow these simple steps to get them started:
Ask the children to pick out three or four pipe cleaners and bend them in half keeping them bunched together.
For the next step, work with the loose ends of the pipe cleaners, not the creased end. Proceed to bend each pipe cleaner upward so that they are at a 90 degree angle.
Fan the pipe cleaners out so they're in the shape of a circle. This will be your stamper to create the exploding fireworks!
Have a mixture of paint colours ready for dunking and stamping.
Let them use the pipe cleaners to stamp firework shapes on a piece of black card.
Encourage them to repeat this until they're happy with their firework lit night sky!
2. Paint splattered fireworks
When it comes to bonfire night craft ideas this one's a little messy, but the Scout Elves love it nonetheless, and we think your kids will, too!
It's super easy and they won't need a lot of guidance to create something great – you can even give it a go yourself with these simple steps:
Prepare a variety of paint colours, black card and protective covers to stop paint getting on furniture and clothes.
Let the kids dunk their paintbrush into the paint and start splashing it across their black card.
Let them keep going until their firework display is complete!
3. Glittery night skies
If your little ones love a bit of sparkle, then be sure to throw some glitter at your craft time, quite literally – Bonfire Night is a sparkly event after all.
The kids will love getting creative with their sparkly side making it one of our favourite craft ideas this Bonfire Night!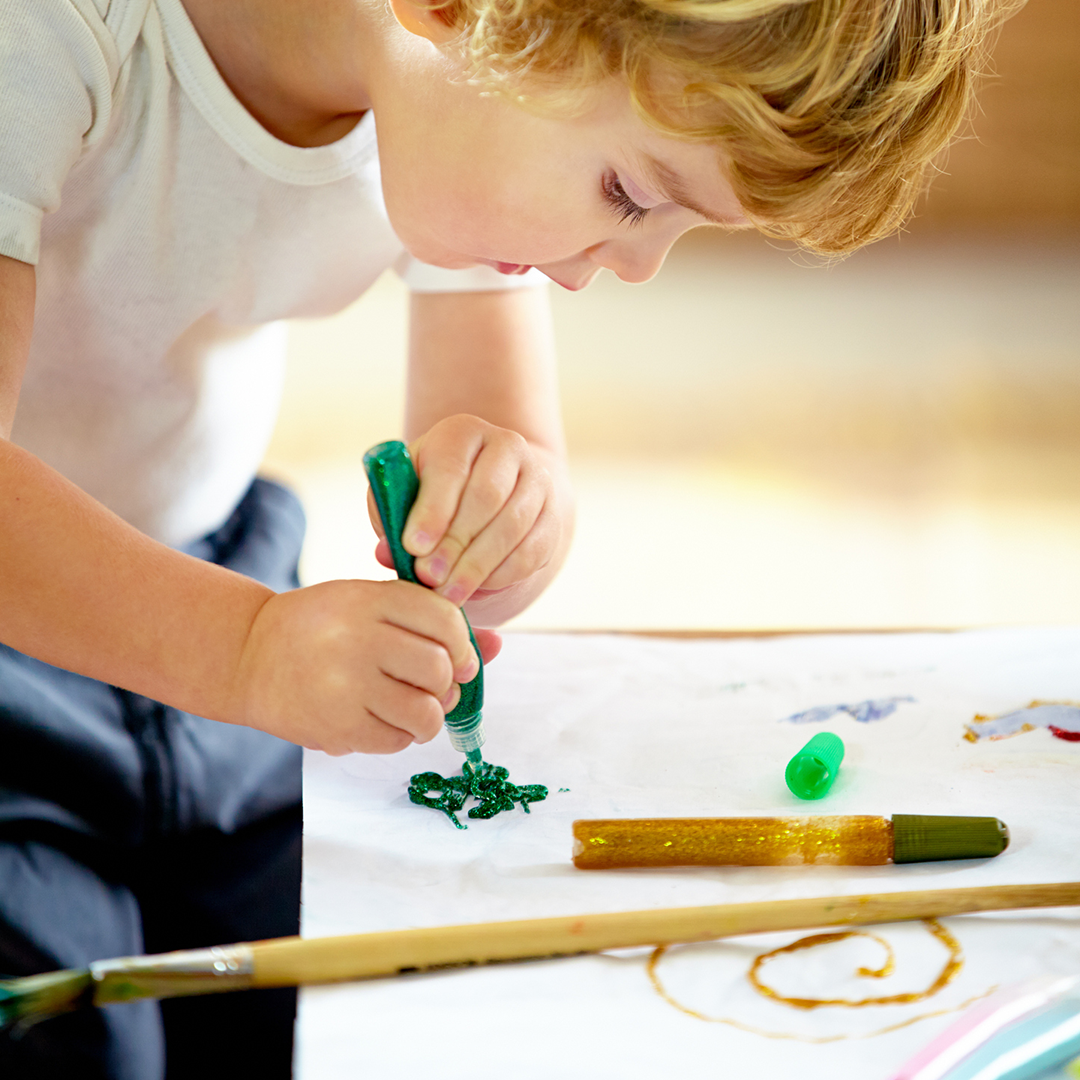 Give each child a piece of black card and some PVA glue decanted into smaller squeezy bottles with pouring spouts.
Let their imaginations run wild as they draw a firework display on their card using the glue – they could even draw a bonfire, too!
Next, give them glitter to sprinkle on the card until all of the glue is covered.
Give it a couple of minutes, then ask them to shake off any excess glitter to reveal their finished piece.
4. Handprint bonfire
This one couldn't be easier and it's great fun too! Your child only needs their hand and a little paint to create a flaming bonfire this Bonfire Night.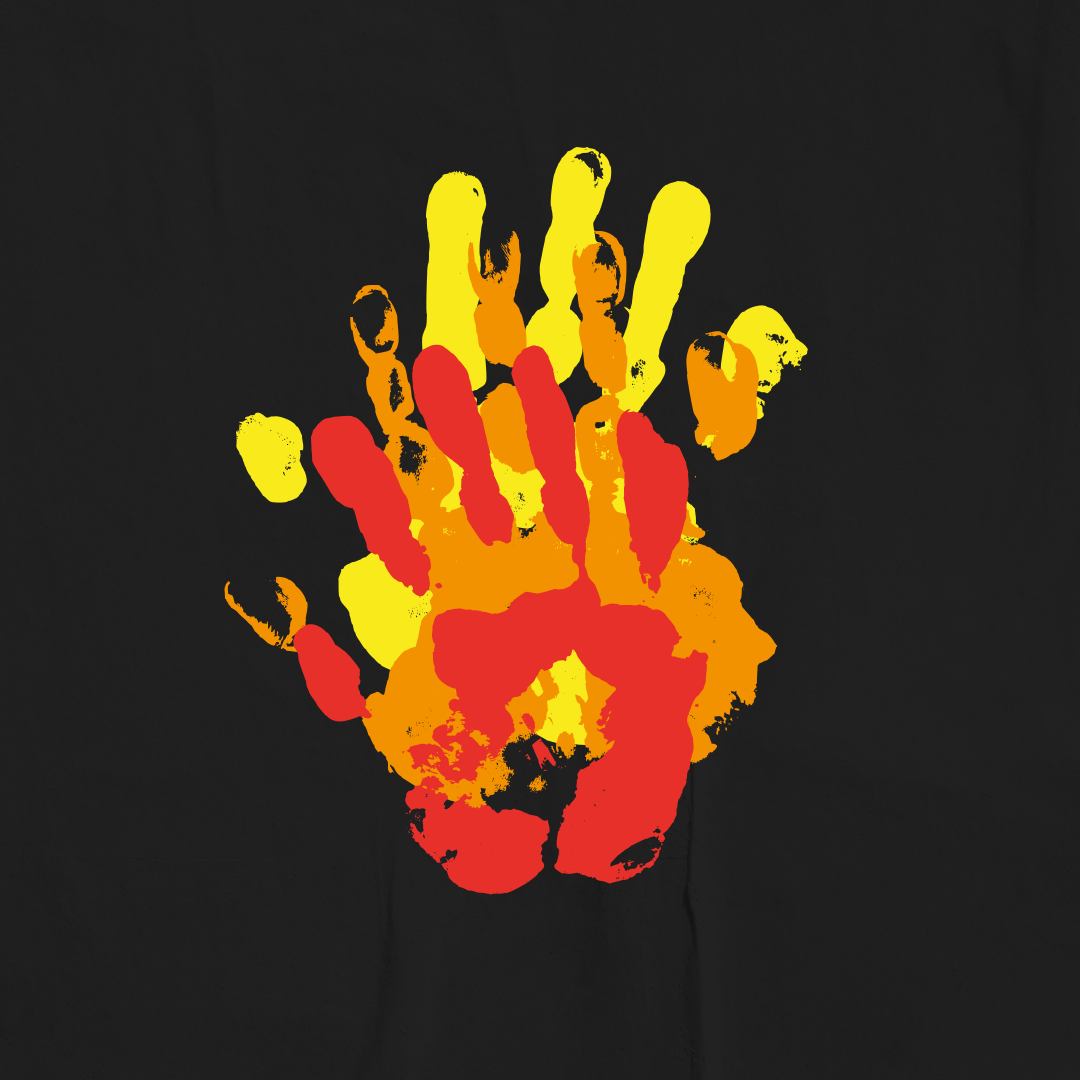 Here's how to do it:
Set out flame coloured paints – red, yellow and orange will do nicely – and let them use it to cover the palm side of their hands.
Give them a helping hand when it comes to stamping their hand on the paper ensuring they create a bonfire-like design.
Don't forget to add some brown paint at the bottom of the flames for the logs.
5. Tissue paper bonfire
This is another great way to create a flaming bonfire, this time using colourful tissue paper, instead.
Mrs Claus always has tissue paper in her Christmas craft box as she knows the Scout Elves love using it for their craft ideas. Here's how they create a flaming bonfire with tissue paper:
Cut red, yellow and orange tissue paper into strips.
Let the little ones get stuck in sticking the strips onto a piece of paper in the shape of a bonfire using PVA glue.
Have some brown tissue paper to hand, too. The Scout Elves like to roll this up into log-like shapes and stick them to bottom of their flames.
6. Wax crayon etching
This one's a little bit magical – just like the Scout Elves – and we love it! All you need are some wax crayons, drawing paper and a lollipop stick. Let's go…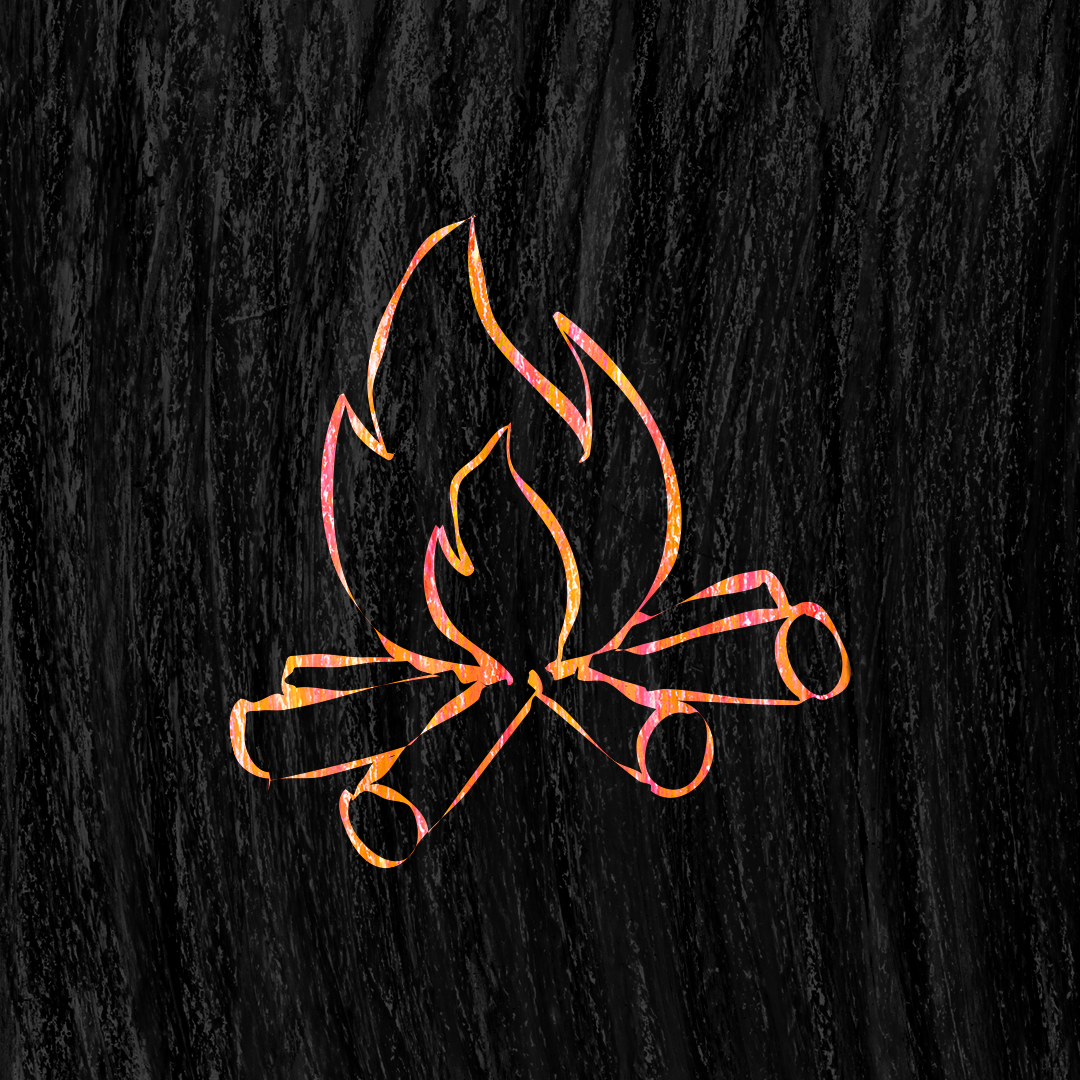 Ask the kids to cover their paper in an array of different colours using the wax crayons – make sure they cover the paper!
Next, get them to cover the colours in another layer of crayon, this time in black only.
Ensuring all the coloured crayon is covered, show them how to use a lollipop stick to etch through the black crayon and create a bonfire scene using swirly lines.
7. Penny for a guy
No Bonfire Night is complete without Guy Fawkes, so be sure to get busy with the kids creating your own this autumn.
There are a few more steps to take when completing this craft, but it's a fun group activity the whole family can get involved with. Here's how to make your very own Guy Fawkes:
First things first, find some old clothes for your Guy Fawkes to wear – a pair of trousers and jumper would do perfectly.
Next, find an old pillow and dress it in the jumper. This will form the body of your Guy Fawkes.
Fill the arms with stuffing – we'd recommend newspaper, straw or old bedding – and secure it all in place by tying the ends of the sleeves with string.
Do the same with the trousers and secure it to the body with a belt.
Last but not least, for the head of the Guy use a balloon or a stuffed pillowcase and draw on a face with a marker pen.
For the finishing touches, pop a hat and a scarf on him.
8. Paper rockets
The Scout Elves never play with rockets and fireworks, but they do love making decorative ones instead. When Bonfire Night comes around, Mrs Claus loves to hang them in her kitchen for everyone to enjoy.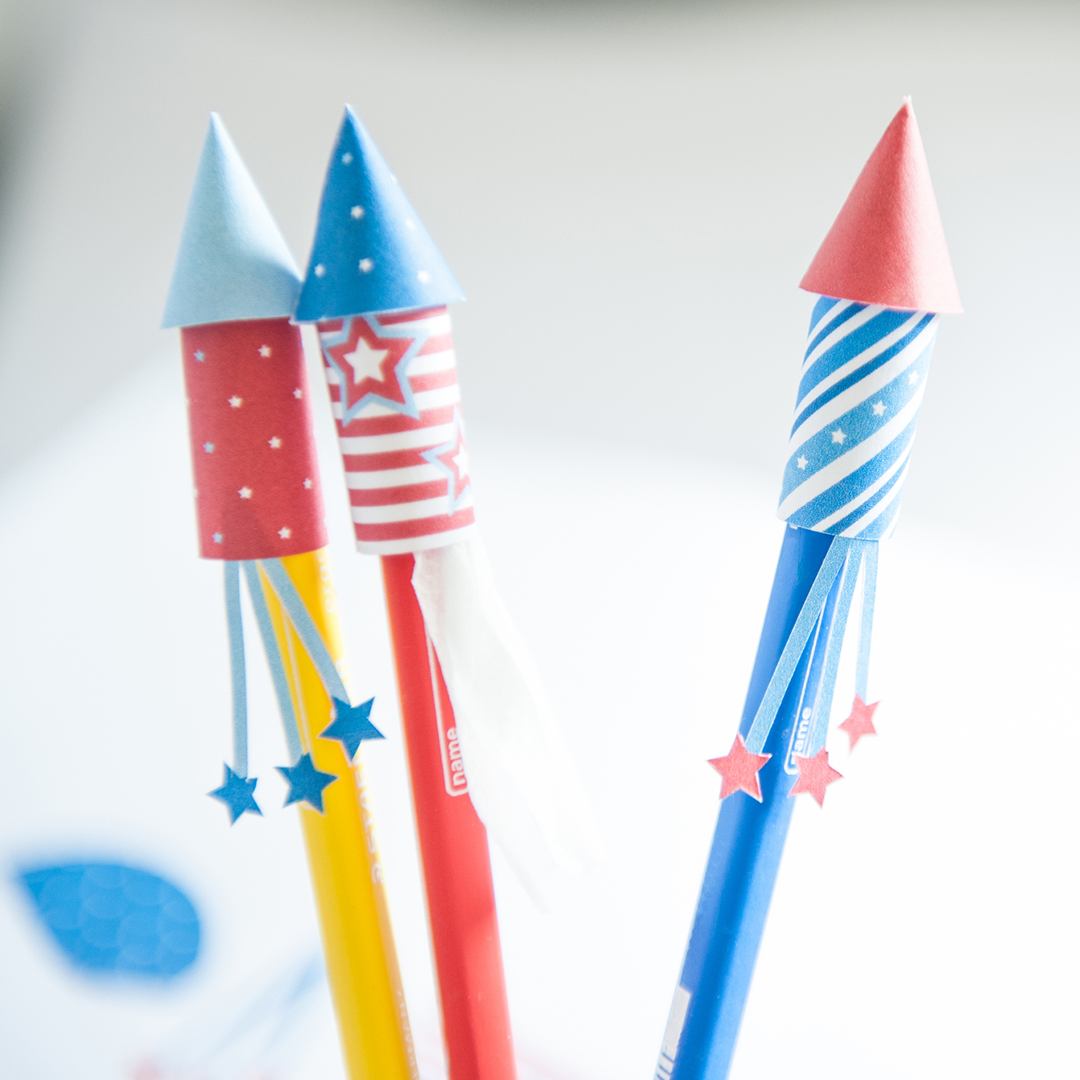 What you'll need:
Paper tubes
Pipe cleaners
Piece of card
PVA glue
Paint, glitter and accessories to decorate your rockets with
Instructions:
Start by letting your little ones pick out a handful of pipe cleaners in any colour they like. Give them a hand sticking them inside one end of the paper tube using PVA glue.
Next, take the piece of card, cut out a circle and cut into the centre without going all the way through.
Fold and stick the circle into a cone shape and stick it to the other end of the tube using PVA glue.
Their rocket is now ready to decorate! Let them get creative with paint, glitter and more. Encourage them to give it a name too!
9. Marble Painting
Painting with marbles is uber messy, but oh what fun the Scout Elves have when they do it with Mrs Claus in the North Pole!
This exciting Bonfire Night craft idea is easy to put together and your little ones will love seeing the finished results.
Take a smallish box – a shoebox would be perfect – and place a piece of paper inside it, securing it with double sided sticky tape.
Add splodges of different paint colours to the paper and place a marble in the box.
Let the kids move and shake the box around to create colourful patterns as the marble rolls through the paint. It will be like a firework display has gone off in their box!
10. Straw sparklers
The Scout Elves love a sparkler on Bonfire Night, especially when they can make pretend ones that last all night long.
These homemade sparklers are really simple to make, and all you need are some straws, foil, coloured cellophane, and these easy-to-follow steps:
Sandwich a sheet of foil in between the coloured cellophane and fold it in half.
Cut strips along the open side of the foil and cellophane being careful not to cut all the through.
Wrap the foil and cellophane tightly around the end of a straw and secure it with cellotape.
Fan out the cellophane and foil to make your super sparkly sparkler!